Determine your piCorePlayer IP address
Boot console
Step 1
Look at the boot console.
The IP address will be displayed at the end of the boot process.

IP scanner
Step 1
Use an IP scanner on your computer.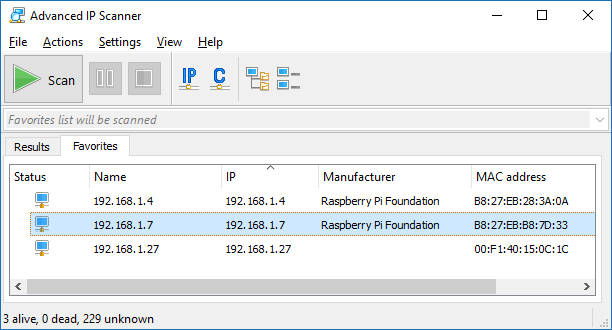 Router
Step 1
Check your router to see what IP address has been assigned.
DHCP on your router will have assigned an IP address from the defined DHCP range.
Check your router manual for instructions.
More information
The Software and Information is provided "as is" without warranty of any kind, either express or implied, including without limitation any implied warranties of condition, uninterrupted use, merchantability, fitness for a particular purpose, or non-infringement.
Raspberry Pi is a trademark of the Raspberry Pi Foundation.